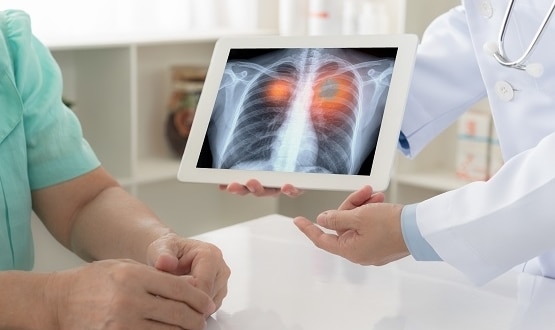 A hospital in Cambridge has used artificial intelligence to automate laborious administration tasks and reduce cancer wait times.
Addenbrooke's Hospital has cut radiotherapy preparation tasks by up to 90% using machine learning models built using InnerEye, an artificial intelligence (AI) collaboration between Microsoft Research and the hospital.
The drastic cut in administration means clinicians can start potentially life-saving radiotherapy treatments for cancer patients much quicker.
Dr Yvonne Rimmer, oncologist at Addenbrooke's, added: "There is no doubt that InnerEye is saving me time. It's very good at understanding where tumours and healthy organs are. It's speeding up the process so I can concentrate on looking at a patient's diagnostic images and tailoring treatment to them.
"But it's important for patients to know that the AI is helping me do my job; it's not replacing me in the process. I double check everything the AI does and can change it if I need to. The key thing is that most of the time, I don't need to change anything."
Up to half of the population in the UK will be diagnoses with cancer at some point in their lives, with half of those treated with radiotherapy.
Research published in the journal JAMA Network Open found the InnerEye machine learning modules can carry out lengthy 'image segmentation' requiring hours of expert clinicians' time.
The models "achieved levels of clinical accuracy" while also "reducing manual contouring time and performing consistently well across previously unseen heterogeneous data sets" the journal evaluation concluded.
Aditya Nori, head of health intelligence at Microsoft Research, said: "This is the first time, we believe, that an NHS trust has implemented its own deep learning solution trained on their own data, so it can be used on their patients. "It paves the way for more NHS trusts to take advantage of open-source AI tools to help reduce cancer treatment times."
The InnerEye Deep Learning Toolkit is freely available as open-source software by Microsoft.