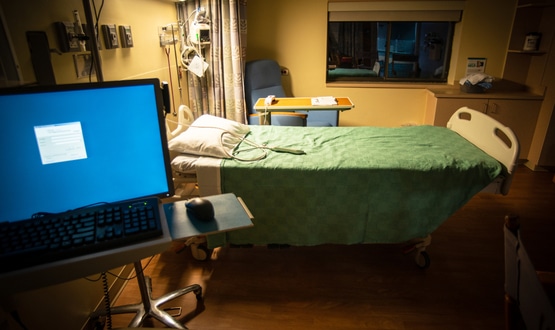 A report from the Professional Record Standards Body (PRSB) has examined the digital transformation of health and care services during the pandemic.
The Digital Health and Care and Covid-19 report was based on a consultation with more than 100 members of the PRSB and partners including the royal colleges, social care system leaders, health care providers, patient groups, regulators and others.
With the pandemic helping to drive the adoption of digital care, the PRSB sought to learn lessons from the changes as well as identify challenges.
Recommendations include building on enthusiasm for digital but reviewing and evaluating safety implications, particularly for remote and virtual consultation where both clinical risk and patient access need to be addressed. The report also includes a focus on quality in practice, including the use of apps and other digital technologies.
Professor Maureen Baker, chair of the PRSB, said: "We also heard that we need to improve information sharing to support new models of care, particularly in urgent and emergency care, as well as for personalisation of care, shared decision making, end of life care and integrating health and social care.
"We are currently undertaking work to address six of the recommendations, but we believe a strategic approach involving system leaders, our members, and frontline providers and suppliers is also needed."
The PRSB and its advisory board members are working with NHSX to support their work on reducing the frontline burden of data collections as well as improving adoption of standards and the ability of IT systems to interoperate across organisational boundaries.
Prof Baker added: "We are discussing the report with leaders across the NHS, colleges and social care and by doing so we will draw together leadership from across the system to address the report's findings and recommendations."
This latest report follows the PRSB publishing new standards for integrating key health and social care information.
The new national standards have been introduced to ensure that information is recorded and shared in a clear and consistent way across health and social care.
The standards were commissioned and led by NHS Digital and produced by the Professional Record Standards Body (PRSB).