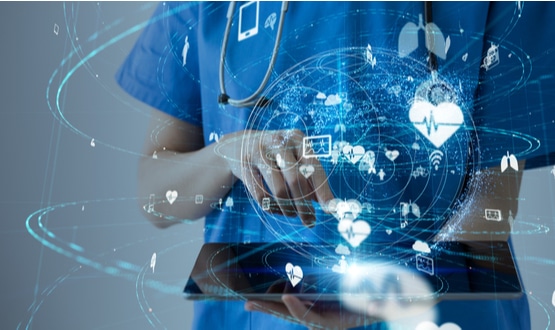 A high-level review of the digital responsibilities of different NHS agencies, which racked up £600k of management consultant fees, is thought to have been postponed.
Digital Health News has learned that the Wade-Gery Review, led by NHS Digital's new chair Laura Wade Gery and carried out by McKinsey, had been set to recommend the creation of an entirely new Transformation Taskforce unit.
The review had been due to present interim findings to NHS England and Improvement but Digital Health News understands it has been delayed until the New Year.
Ongoing pressures related to Covid-19 and the new vaccination programme are though to be behind the delay, but sources also suggest that the review's headline recommendations have failed to convince secretary of health and social care Matt Hancock.
The review was commissioned by Hancock in July with an aim to find ways to help the NHS digitise "harder and faster". It was thought to be triggered by ministerial frustrations at the speed of digital responses in the early phases of the Covid-19 pandemic.
Papers seen by Digital Health News suggest that instead of merging or rationalising existing agencies with digital responsibilities – NHS Digital, NHSX and NHSEI – which had been expected, the review was instead set to recommend an entirely new Transformation Taskforce unit be established.
The papers titled Accelerating Digitally Enabled Transformation are marked as "not government policy" and for internal use only.
It suggests the new taskforce be staffed by up to 300 digital experts and be organised into user journey 'tribes'. It's not clear how the new unit would work with NHSX and NHS Digital.
Crucially, the new unit would be accountable to NHSEI and funded by transferring existing resources from NHS Digital and NHSX. Experienced digital leaders and staff from across the system were expected to be drafted in to support the unit's creation.
One source said: "This has McKinsey's fingerprints all over it and looks like a pretty generic set of recommendations they could have taken straight off the shelf."
The proposed new Transformation Taskforce would focus on accelerating digital and non-digital transformation in priority areas by creating three dedicated "user journey teams" of 60-80 staff spanning front-line; analytics; data; product delivery and technical delivery.
The recommendations cite Lloyds and ING banks as blueprints for the creation of digital transformation 'tribes' that would be focused on user journeys.
"The user journey teams are actually a pretty good idea, this work needs to be done to repair the system, but the size of the teams proposed looks unwieldly," one industry source told Digital Health News.
Initial priority areas these teams include cancer screening, mental health, outpatients, last year of life and learning disabilities. Digital Health News understands that rebuilding cancer screening was considered a top priority.
The papers revealed recommendations would be piloted in integrated care systems (ICS) before being scaled up across the health service.
Digital Health News understands the proposals have caused a degree of consternation among some industry leaders.
One NHS source said: "NHSX are very upset as it makes them almost obsolete if NHSEI pick up the transformation mantle. And NHS Digital think that their new chair has sold them down the river as they would likely get massively reduced funding next year."
NHSX is little more than 18-months old having been launched in July 2019 as a new unit for accelerating NHS digitisation, responsible for setting national policy and developing best practice for technology, digital and data.
Wade-Gery, who became chair of NHS Digital in September, previously led the e-commerce arm of M&S and before that was chief executive of online business for Tesco. She has been a non-executive director at NHS Improvement since 2018 and is a member of the Government's Digital Advisory Board.