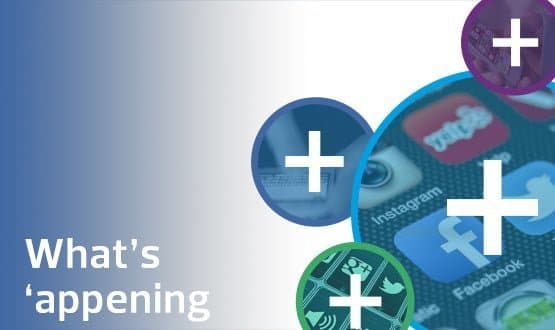 This month's mobile health apps round-up features news that the American Telemedicine Association has partnered with ORCHA and an app developed in Sheffield is helping people with motor neuron disease during Covid-19.
American Telemedicine Association partners with ORCHA
The American Telemedicine Association (ATA) has partnered with app evaluation company ORCHA to create a review process for US healthcare providers to give patients access to safe and effective apps.
ORCHA's automated, intelligent review engine allows healthcare organisations to assess thousands of apps against more than 300 measures to build and manage a health app program.
Ann Mond Johnson, chief executive of the ATA, said: "The proliferation of health apps has created challenges for healthcare providers and patients seeking to find the most appropriate, safe, and effective health apps to monitor their health and wellness, maintain a healthy lifestyle, and securely collect and transmit personal health information.
"We are delighted to partner with ORCHA to address this critical need and give both patients and providers greater confidence in selecting safe and effective apps.
"Chat-based interactions and asynchronous tools are an important component of telehealth offerings and can help ensure that everyone has access to safe, effective, and appropriate care when and where they need it."
Liz Ashall Payne, chief executive of ORCHA, added: "This partnership will enable healthcare providers to better spot the best health apps from the hundreds of thousands available in app stores. It can also arm clinical staff with the software that will enable them to connect the right apps with the right patients at the right time."
Fitness app to be available through myGP
Fitness app VHPGO is launching in the UK on 1 December and will be exclusively available through the myGP app.
myGP users will be able to sign up to a £5 a month rolling contract from 1st December for the 'flat package', and the 'enhanced package' launching in 2021 will be priced at £55 a month and includes a one-to-one with a nutritionist.
The fitness app, from Virtual Health Partners, was nominated among the top 21 fitness apps by Women's Fitness.
It's a results-based virtual wellness platform that offers fitness classes, lifestyle modification and nutrition appointments.
It is supported by a team of wellness experts and can be customised to an individuals health needs.
App improves lives of people living with motor neuron disease
An app developed by clinicians and scientists at Sheffield Teaching Hospitals NHS Foundation Trust, The University of Sheffield and specialist healthcare technology firm ADI, is helping people with motor neuron disease better manage their care needs during the coronavirus pandemic.
The clinical requirements of the technology have been delivered by MyPathway, a software platform enabling remote healthcare, built by West Yorkshire technology firm Advanced Digital Innovation.
It enables patients and their carers to answer a series of clinically defined questionnaires about their health, giving clinicians real time data on how they are progressing.
They can also get help and advice on how to manage their condition and access troubleshooting advice for the medical equipment they have to help manage their symptoms at home.
With the launch of the new digital app already scheduled for late 2020, clinicians and scientists from Sheffield Teaching Hospitals and the University of Sheffield worked with ADI to fast-track the development so that patients could access support remotely straight away, minimising their Covid-19 risk and supporting them to manage their own care needs at home without the need for a long-distance journey.
Professor Chris McDermott, consultant neurologist at Sheffield Teaching Hospitals, said: "Motor neuron disease is a terrible, muscle-wasting disease that leaves patients unable to do the simplest of tasks, such as eating, walking and talking.
"The emotional and psychological effects can also be extremely difficult to deal with. Not only is this app helping to improve the quality of life for a highly vulnerable group of patients, but it is also helping them to stay connected with their specialist motor neuron disease care team without having to travel long distances both during and beyond the pandemic."
Quarter of disabled people unable to use key apps, research shows
A study from the Research Institute for Disabled Customers (RiDC) shows that over a quarter of disabled people are unable to use smartphone and tablet apps.
The research, which surveyed RiDC's pan-disability panel and had 633 respondents, shows that although most disabled people use smartphones (83%) and have downloaded an app (90%), one in four (26%) had difficulties accessing or managing them.
Of these, almost half (44%) went on to uninstall or stop using the app because of this.
Gordon McCullough, chief executive at RiDC, said: "In this time of global pandemic, disabled people risk being further isolated by not being able to use apps that serve to perform basic necessary functions.
"Despite increased accessibility features on mobile devices, apps do not always integrate with these functions so it can be a challenge to find an app that will adequately meet differing needs.
The most common accessibility issues with apps included: difficulties in downloading and setting it up, poor navigation, not supporting accessibility features, crowded display, filling in forms and registering and poor text size or font.