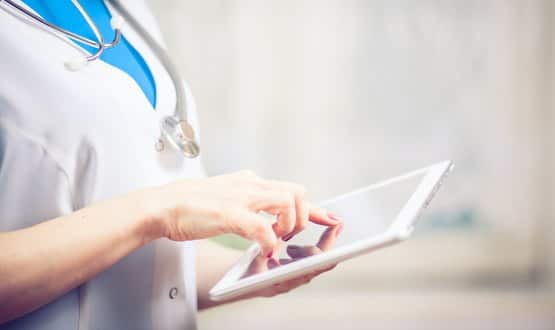 Telehealth companies Docobo and Doc Abode have joined forces to create an interface to join up remote monitoring and clinician deployment systems.
The interface aims to support the health system to deliver care more efficiently while increasing the capacity of the workforce and improving patient outcomes.
It will enable an alert from the Docobo system to go straight to clinicians or a clinical hub through one platform. GPs will have visibility of trending data and a secure system to respond to it and react to any changes in patient status.
One secure app for multiple organisations allows for flexibility for patients and clinicians. It supports continuity of care and is aligned with priorities within the NHS England Long Term Plan.
Dr Taz Aldawoud, Doc Abode chief executive, said: "This cross-organisational collaboration has been designed to support remote monitoring at scale enabling safe and timely escalations for clinicians to respond to patients in care homes or their own homes.
"This is an innovative way of working which is revolutionising urgent care provision. We have known Docobo for many years and there is real synergy and mutual respect between the two companies.
"There are so many ways our solutions can interact – and this new interface will enable our solutions to support the transformational way of engaging the workforce".
The new solution will be available to integrated care systems, STPs, primary care networks and GP Federations.
Doc Abode is a real-time clinician deployment platform that safely connects a multi-disciplinary clinical workforce to NHS patient needs based on availability, proximity and expertise, while Docobo provides the DOC@HOME remote monitoring solution and ARTEMUS population health management solution across the NHS.
Adrian Flowerday, Docobo medical director, added: "We are really excited about what our products can do together and we are sure that with this collaboration of like-minded organisations, that will enable us to provide new ways of working with our respective expertise.
"Our vision addresses some of the challenges of scaling a service working across organisational boundaries, with a clinical workforce who have the best matched skillset to respond."