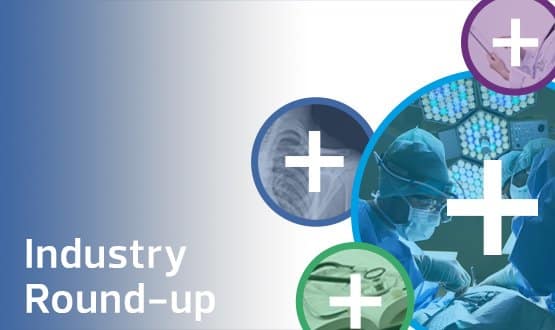 This month's industry round up features news that the successful applicants of Yorkshire and Humbers accelerator programme have been announced and Doctor Care Anywhere has expanded to Australia.
Propel@YH 2020 cohort announced
Propel@YH, an accelerator programme aimed at helping digital health innovators navigate the NHS in the Yorkshire and Humber region, has announced the cohort that will be taking part in the 2020 programme.
The programme, which was open to digital health SMEs that can demonstrate innovative digital health solutions that have a direct link to supporting the healthcare sector during the Coronavirus pandemic, has selected 10 companies from the shortlist to take part in the programme, which starts on 26th October.
The six-month programme will be run by the Yorkshire and Humber Academic Health Science Network, partnering with the University of Leeds innovation hub, Nexus.
The full list of successful companies can be found here.
Healthtech SMEs partner to revolutionise remote care
Iatro Partners and Primary Care IT have partnered to launch OneContact, a new digital platform that offers a new way for primary care practices to initiate and manage quality clinical reviews remotely.
It is aimed to enhance communication between patients and the surgery.
Thomas Porteus, chief executive at Iatro, said: "As practices move more routine care to new digital pathways, OneContact is a powerful tool to help manage remote review.
"We are looking forward to continuing to develop the tool further to support even more pathways."
Dustyn Saint, GP and founder of Primary Care IT, added: "As Covid came, we knew we had to change our way of providing care to patients, we are so proud to have developed a collaborative tool with Iatro that will allow practices to undertake high quality reviews remotely."
The product includes reviews for asthma, COPD, blood pressure, pill checks and NHS healthchecks to name a few.
AI company EBO and Wellola join forces
Artificial intelligence (AI) company EBO has partnered with Wellola, a provider of patient portal communications, to expand the role of AI in patient care.
EBO's virtual assistant solution, which automates patient communications within healthcare organisations, will be integrated into Wellola's web-based patient portal, which is already well-established in over 900 medical sites across the UK and Ireland.
As a result, the partnership will enhance the capabilities of both companies to provide a more dynamic and intuitive conversation between patients and their healthcare provider.
Dr Gege Gatt, chief executive of EBO, said: "Our relationship with Wellola will empower both EBO and Wellola to build upon our existing expertise and provide the best of both worlds in digital platforms and AI communications.
"By giving patients the power to manage their own healthcare, not only are we increasing engagement, we are improving the overall patient experience."
Sonia Neary, chief executive of Wellola, added: "Our partnership opens up the opportunity for patients to engage with valuable, evidence-based resources, to be given greater options in terms of the languages made available to them, and to be supported in accessing their healthcare record or provider via our patient portal.
"We're pleased to be able to deliver a solution that will boost clinical staff engagement by providing the vital admin support they need and help clinical authorities direct funding to essential services."
Doctor Care Anywhere expands to Australia
UK digital health provider Doctor Care Anywhere has lodged a prospectus with the Australian Securities and Investments Commission for an initial public offering.
The company will offer new shares at a price of $0.80AUD per share with an aim to raise $102million AUD.
The majority of funds raised will be used to support the company's growth strategy, which is focused on investment in marketing and engagement capabilities; investment in new services to drive growth in existing markets, including mental health and virtual specialist services; and building international business development capabilities to pursue growth in new markets.
Dr Bayju Thakar, founder and chief executive of Doctor Care Anywhere, added: "The business was set up because we are determined to improve healthcare systems for patients everywhere. Our ability to bring together experienced clinicians and a proprietary digital platform is a unique and highly scalable proposition, and will meet growing demand worldwide.
"We are therefore thrilled to be launching in Australia, and believe that this is an important next step in our company's story as we continue to focus on innovation in order to strengthen our service offering for patients."
Online clinic for men raises £10m Series A funding
Numan, the online health clinic for men, has completed a £10M Series A funding round.
Launched in February 2019, Numan helps men take action when it comes to their health and wellbeing. The company provides regulated treatment options for the most common male health concerns, with a team of clinicians who can create personalised treatment plans online.
Sokratis Papafloratos, Numan's founder and chief executive, said: "We are building a new kind of healthcare company that gives men simple and accessible solutions for their health and wellbeing problems.
"We help men understand their health better through a series of diagnostics and clinician consultations, and offer medical solutions that cover anything from sexual health, to hair loss, smoking cessation and general wellbeing – all via a comprehensive digital health platform.
"The Covid crisis is motivating men to take better care of themselves and we look forward to becoming a holistic health partner for them, backed by a world-class team of investors."
Numan will use the funds to continue investing in technology, expand operations, and grow the team.