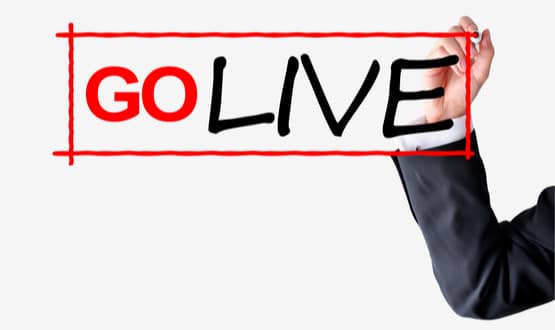 This month's round-up of go lives across the NHS features Kent Community Health NHS Foundation Trust going live with an electronic patient record from Servelec and North Bristol NHS Trust fast-tracking the roll out of a series of digital tools to help its response to Covid-19.
North Bristol NHS Trust fast-tracks instant messaging roll out
Towards the end of September, it was reported North Bristol had gone live with System C's CareFlow instant messaging and care co-ordination app.
In the trust's intensive care unit, CareFlow was used to help make handovers quicker while the Hospital at Home team used picture messages to allow swift intervention from senior clinicians to help reduce readmission rates.
Black Country Pathology Services goes ahead with laboratory information system
The end of September also saw Black Country Pathology Services go live with a laboratory information system.
The programme, which is developing a pathology network for The Dudley Group, Sandwell and Birmingham, Walsall Healthcare, and The Royal Wolverhampton, went live with CliniSys' WinPath Enterprise in its microbiology service.
The Covid-19 pandemic meant a remote working model to make sure project milestones, like the go live in microbiology could go ahead.
EPR go live in Kent
At the start of October, we reported how Kent Community Health NHS Foundation Trust had gone live with an EPR from Servelec.
The new EPR, which replaces an EPR from Advanced Health and Care, provides the trust with a live data stream that allows access to up-to-date patient records in one place.
The trust is also in the process of implementing Servelec's cloud-based interoperability platform Conexes, designed to enable a safe way to share data between systems and apps.
Walsall ditches Lorenzo
October has also seen Walsall Healthcare NHS Trust becoming the second UK trust to move away from DXC Lorenzo.
The trust has gone live with its new electronic patient record system from System C, following in the footsteps of Barnsley Hospital NHS Foundation Trust.
Due to coronavirus, the deployment was conducted largely remotely, with progress relayed live over Twitter during the critical go-live weekend when data was transferred and legacy systems were turned off.
Early roll out of Epic at Royal Devon and Exeter
It was an early start for staff at Royal Devon and Exeter NHS Foundation Trust (RD&E) which launched its MY CARE EPR at 4am on 10 October.
The programme, which needed £42million of funding from the trust board, includes both the Epic EPR and MyChart, a portal available via an app on clinicians' smartphones or online.
Key features of the MyChart electronic medical record include: medical history, test results, secure messaging with providers, appointment scheduling and health reminders for overdue health maintenance screenings and wellness visits.