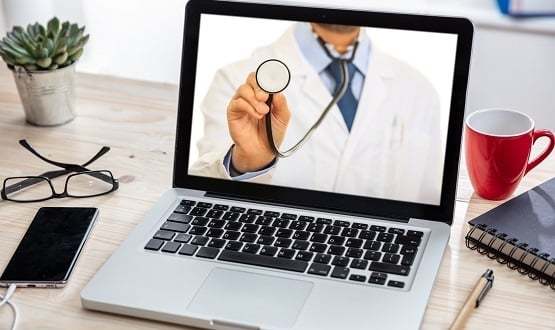 Digital communications platform Refero has partnered with Microsoft UK to integrate its services with Microsoft Teams.
The integration will be underpinned by Azure Communication Services, a new set of features that allows developers to add voice and video calling, chat and text messages to their apps.
The new partnership, which also includes Sota Consulting, will enable the 1.2 million NHS staff using Microsoft Teams to access Refero's teleconsultation platform.
It will be accessible via the Microsoft Teams interface where it will be fully embedded for handling video consultations and responding to messages.
Dan Worman, chief executive of Refero, said: "The rapid adoption of remote tools in recent months has hugely helped to highlight the number of benefits video and messaging consultation technology can bring, not just to our NHS and other public services, but to our everyday lives.
"We're delighted to integrate Refero with Microsoft Teams, a universal communication and collaboration platform, to help further provide better health and social care outcomes, while easing the strain on public service providers."
Through the teleconsultation platform patients are connected with clinicians to enable discussions through video consultation or messaging through a web portal, smartphone or tablet.
Refero will be fully integrated with Microsoft Teams by January 2021.
A Microsoft UK spokesperson added: "Microsoft Teams is the fastest growing application in Microsoft history, and there's been much excitement around its potential in the NHS.
"Since the start of the pandemic, we've seen NHS trusts across the UK introduce video consultations as a matter of urgency, to reduce the spread of infection.
"Through the integration, users will be able to access Refero's secure teleconsultation platform through the familiar Microsoft Teams interface, where it will be fully embedded for handling video consultations and responding to messages."
Refero was one of a number of health tech suppliers to help the NHS respond to the Covid-19 pandemic, helping ensure doctors had the tools to support patients who had symptoms of the virus or are in self-isolation.